It's pretty likely that this post contains affiliate links. If you make a purchase through them I will receive a small commission, at no extra cost to you.
I get it, it's your first time coming to London, and London is a bit of a daunting city to navigate. I've been here for 8 years and still sometimes get confused in the tube. Where you stay in London can make or break your first trip to London.
The city is already big and confusing as it is, you don't want to waste too much time on your first trip figuring out how to travel around London and then going back and forth with different modes of public transport.
Which is why I've put together this guide to the best areas to stay in London for first time visitors!
Once you've visited a few times and know the city you might be looking for something quieter or further out, but for your first time in London, you'll want to be in the heart of the action!
The places I've outlined are all areas in the heart of London, close to all the action. They also have great public transport connections, so that you can easily get there and travel to other parts of London.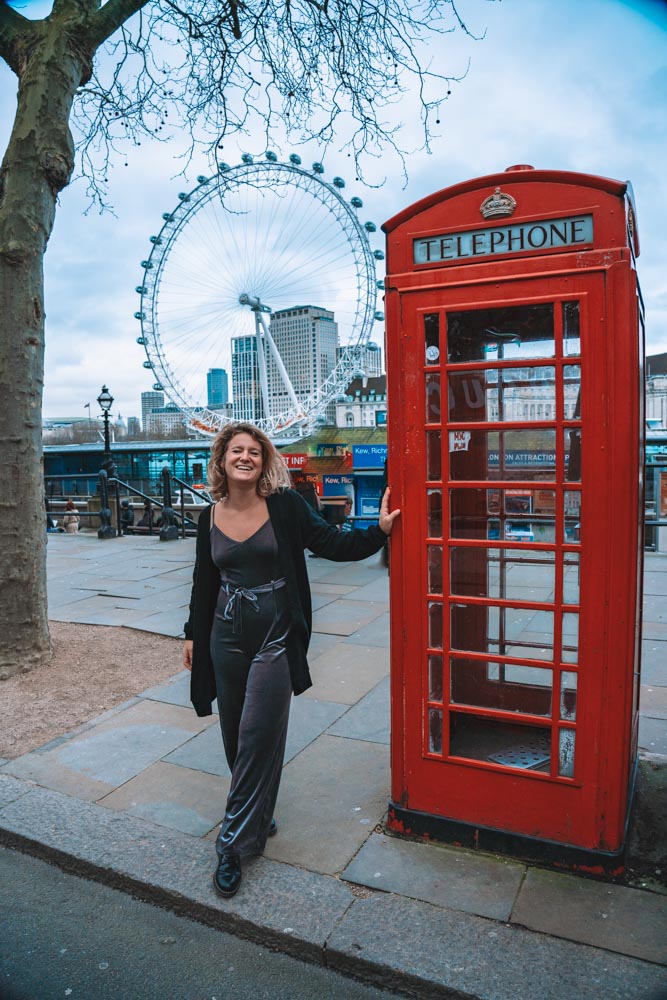 Where to stay if it's your first time in London
Some consider this the heart of London, it doesn't get more central than this.
Overflowing with signature Londoner things to do, and wonderful places to visit.
Holbron is a mecca for restaurants and shops! If you're looking to indulge yourself in traditional meals and London fashion, then this is it.
From Holborn you can easily get to Covent Garden, where you will find a steam of charming cafes, fun cocktail bars and souvenir shops, and be surrounded by old-school buildings.
Charlotte Street is also a great place to cruise down if you want to take in the old, classic properties that London is known for.
There are also a lot of offices around Holborn so it's likely that the tube will be very busy around rush hour. It's a very busy area, but you'll be right in the heart of it all.
When my cousins came to visit me they wanted to stay super central so they stayed at the Hoxton in Holborn. It's very conveniently located and modern. If you want to go fancy you can also stay at the Waldorf Hilton or L'oscar London.
Around here you will also find lots of funky hostels, like SoHostel.
Click here to book your stay in Holborn!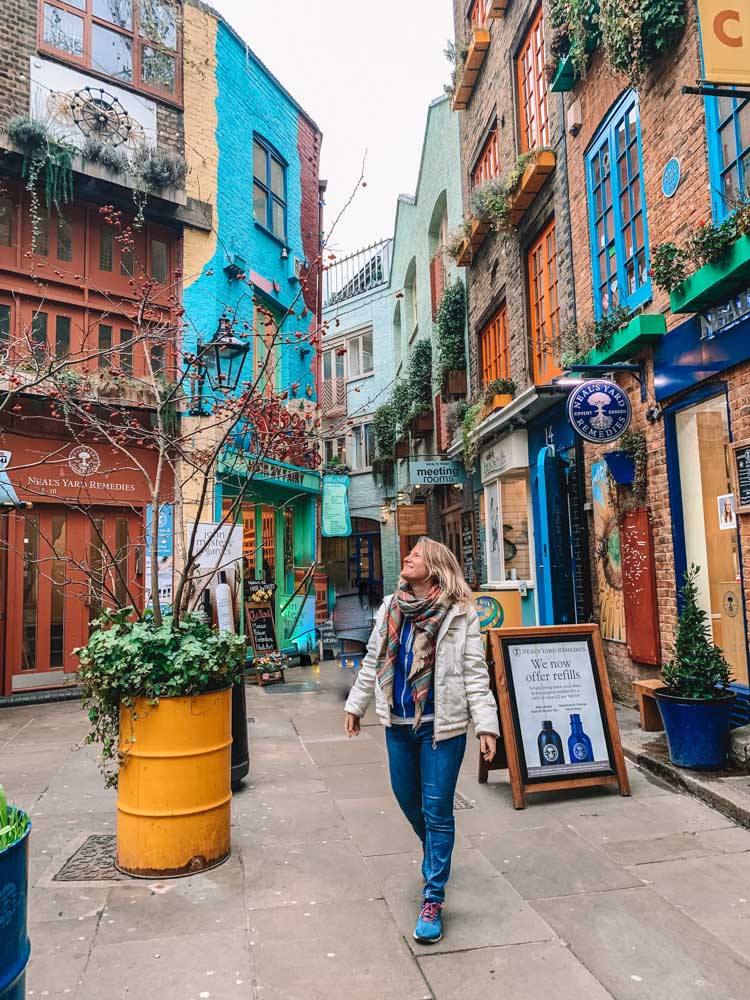 Right next to some of London's most iconic sights.
The train station connects it very easily both to central London and if you want to go beyond London.
For your first time in London, Waterloo is also one of the best areas to stay. There's a train and underground station so that you're easily connected, regardless of where you're coming from.
However it's so close to many of the London attractions, that you won't have to take public transport very often!
Waterloo is just a stone's throw away from the River Thames, the London Eye, the Houses of Parliament and Westminster Abbey. From there you can also easily walk over to Buckingham Palace or Trafalgar Square.
Besides being a super central spot, there are also lots of fun bars and restaurants along South Bank.
After a long day sightseeing around central London you can just stop for a drink and some food overlooking the river, and then just walk over to your hotel for a good nights sleep.
In my opinion the best hotel in the area is the Marriott in County Hall. It's located right on the riverside, with views of the London Eye.
Click here to book your stay in Waterloo, London!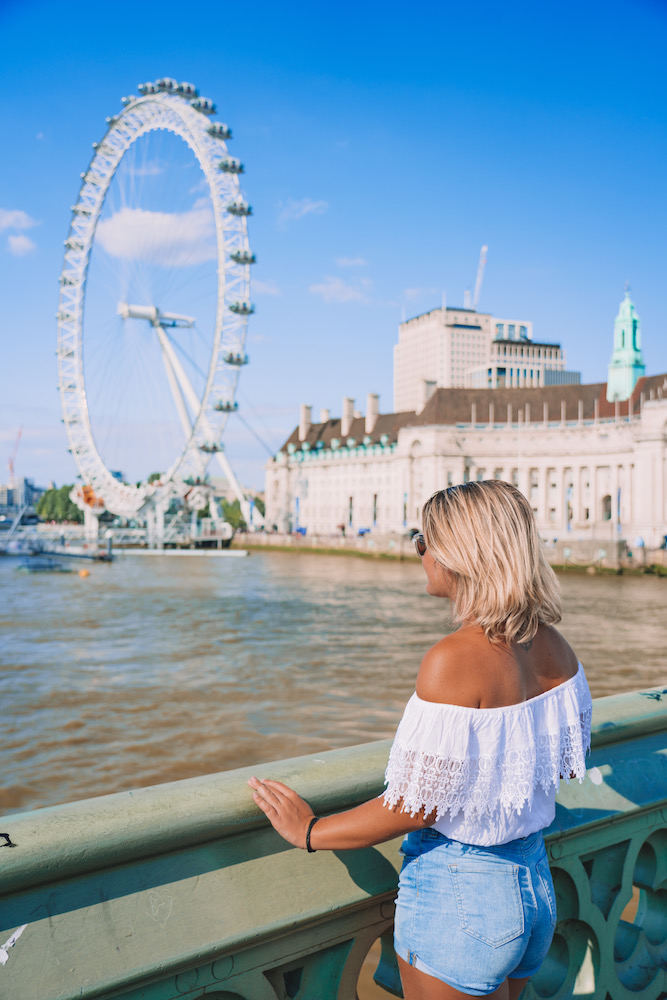 In the heart of the shopping district
If you're looking for something fancy, this is it
Mayfair is known as one of the fancy areas of London. If your friends invite you for a night out in Mayfair, be ready to leave with a much lighter wallet.
However as a tourist you can find some very affordable apartments in the area, and you will be so central you will save money on transport. In Mayfair you will find loads of great pubs, bars, cafes and brunch spots.
From Mayfair you can easily walk over to Oxford Street for some shopping, or to Hyde Park for some relaxing time in the sun. Hyde Park is one of the prettiest parks in London, and a perfect picnic spot if you're visiting London in summer.
The price tag might be a bit higher but if you're searching for a fancier and super central getaway, this is the one. I love walking in London, especially around Mayfair and admiring the pretty streets and beautiful architecture of the buildings here.
There are lots of stunning boutique hotels in Mayfair. Some of the most famous that you can stay at are the Connaught, 45 Park Lane (the Dorchester Collection) or the May Fair (Radisson Collection).
Click here to book your stay in Mayfair!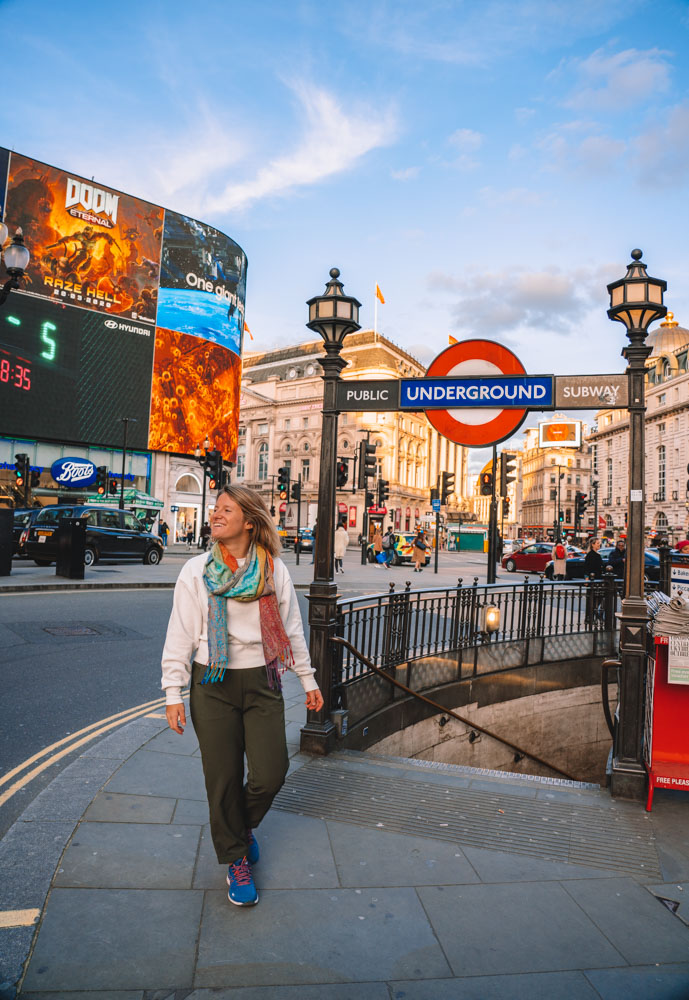 Final thoughts on the best areas to stay in London for your first visit
There you have them, the best areas to stay in London for first time visitors! These are three areas of London that are all super central, but with different focal points and very distinct vibes. 
Whatever hotel or apartment you choose in this area, they're perfect for first time visitors thanks to their crucial positioning. You're guaranteed a great first trip to London if you stay in any of these areas!
Looking for more London travel tips? Check out these resources!
Enjoyed reading about where to stay in London for first time visitors? Pin it!