It's pretty likely that this post contains affiliate links. If you make a purchase through them I will receive a small commission, at no extra cost to you.
When I first moved to London I spent my first week attending an "International Students Induction".
As part of this induction I remember sitting in a huge lecture hall with hundreds of other international students, listening to older students telling us everything we needed to know about moving to London.
It was a pretty thorough induction, covering everything from how to open a bank account to how to get back to your student halls after a night out. While some of those tips were incredibly useful, there were also many things that I felt I wasn't ready for.
After eight years of living in London, I figured it was time to combine what I learnt during that week with my personal experiences, and put them together in this ultimate moving to London guide.
If you're planning to move to London soon, whether you're international or British, whether it's to be a university student or to start a new job, this guide covers it all!
So what are you waiting for? Let's dive in and discover everything you need to know about moving to London!
Logistical things to know about moving to London
I thought I would start this moving to London guide with some logistical tips about the actual moving to London process. Things like finding a flat, getting around London and other practical information.
Where to find a flat to rent in London
Flat hunting in London can be daunting, however don't let it scare you! London is a huge city, so you might want to take into account more than just proximity to work as a factor for where to live.
Some of my personal favourite areas in London are Angel, Camden, Brixton, Finsbury Park and Clapham. I've either lived in these areas or have friends who do, and regularly visit them.
They're all lively areas with lots of bars, restaurants, pubs and shops, as well as being well connected to Central London.
When it comes to searching for a flat the best websites to do so are PrimeLocation and Rightmove. There are loads of different estate agents in London, but these websites pull ads from all the estate agent websites and display them all together.
That way you will see all the ads of all the estate agents in London, not just of one specific agency. When you find a flat you like, you just give them a ring and the flat viewings begin.
Don't look for flats too far in advance
When we were at university I always used to start flat hunting online during exam time. It doesn't count as procrastination if you're doing something useful right?
The issue with that is that flats in London go on the market with a very small window. They will usually be available to move in in the next 2-3 weeks.
I would find gorgeous flats only for them to be available the following week, and we would have to let them go since we weren't ready to move so soon (and during exam time)!
So it might sound counter intuitive but leave the flat hunt till closer to the moving date. Finding something months in advance in London is quite unlikely.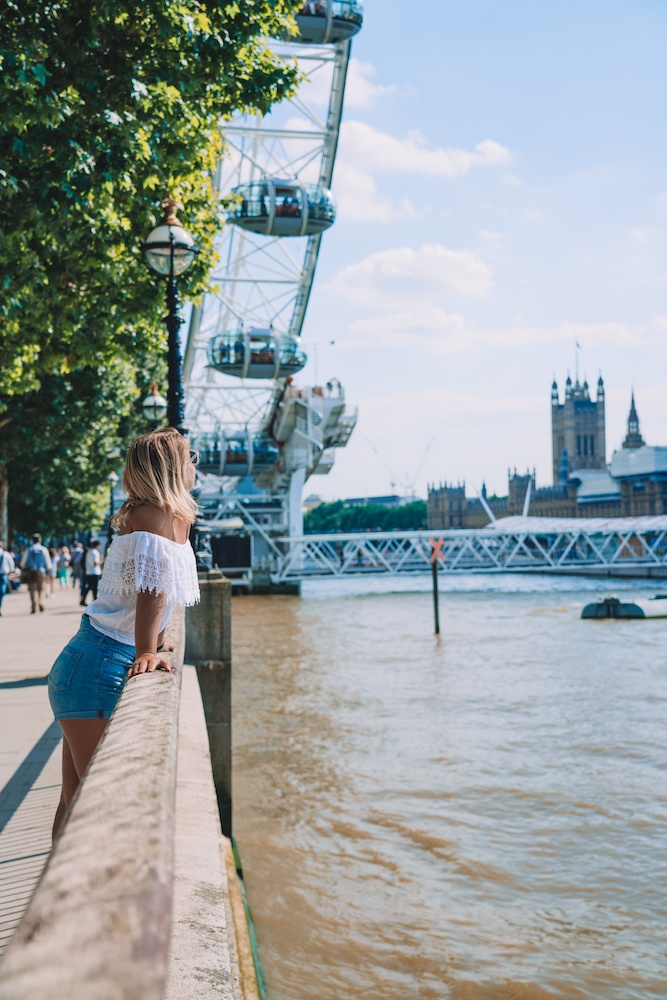 Compare prices before settling on a rent
This one might seem obvious, but I wanted to stress it nonetheless. One of my best friends from Italy moved to London with his girlfriend after years that I'd already been living there.
He told me he'd found a "great deal" for accommodation; he and his girlfriend were sharing a room at £600 per month each, in Whitechapel, in a house with 4 other people. I had to break it to him that that was indeed not a great deal.
I know what it feels like. You find a place and it seems to be the only one that fits your criteria, even if it's slightly out of budget. Don't panic. The housing market in London is huge, try looking for a few different places before you settle on one.
London rent can be pretty expensive, which is why most people choose to share a flat with others. Personally I prefer having flatmates even without considering the money element, as I prefer the sociable element of being with friends.
However if you're only just moving to London you might not know anyone in the city, and not have anyone to live with. No need to worry!
There are loads of platforms for flat share listings. People will usually put an ad up if a room in their flat is becoming available, and you can respond to ads that fit your area and budget.
There are loads of these online, the biggest one that I've heard people have positive experiences with is SpareRoom.
You can arrange skype calls with your future flatmates before you move in, so you can get to know them a bit better and decide if you want to live with them.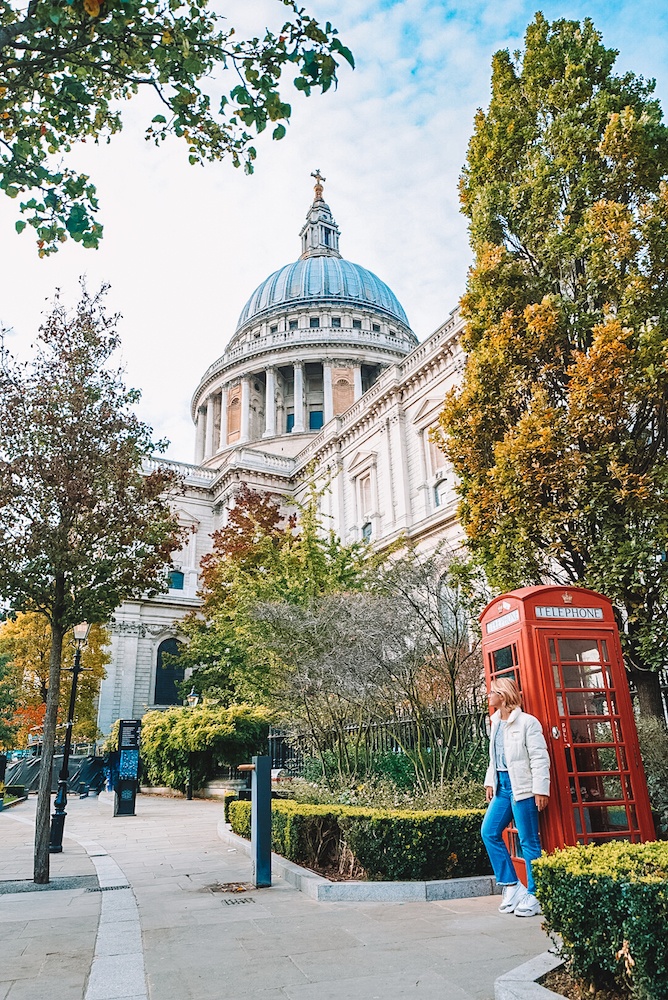 Moving to London as a student
Moving to London as a student is a bit easier than as a "real" adult (can you tell I'm struggling with considering myself an adult?). You will have the support of your university, and they will usually help you every step of the way.
I highly recommend staying in student accommodation for your first year. Not only will it be an easier process (no flat hunting or having to set up bills!) but you'll also be able to make friends with others freshers.
During freshers week they will also help you with all the adult things like setting up a bank account, getting an oyster card and generally getting set up in London.
Practical tips on moving to and living in London
We've gone over the logistical essentials about moving to London and finding a place to live. It's time for some practical information on your future London life.
In this section I've included some useful tips that will make your life in London that little bit easier.
Get an Oyster card
If you plan to use public transport in London (and you should because driving a car in London is mental) then you need an Oyster card. An Oyster card is a travel card that you top up at machines in tube and train stations in London.
When you get on a bus or enter a tube station you simply tap your Oyster card on the yellow reader, ride to your destination, then tap out and money is deducted from your card.
Using an Oyster card is considerably cheaper than paying for single journey tickets. If you don't have an Oyster card you can also tap a contactless credit card at the same price, but you can't get weekly or monthly travel cards on a contactless card.
Check the maths & get a travel card
While having an Oyster will save you some money, it's still not the cheapest travel option in London. Once you're settled in your flat and job in London, and you know the journeys you do regularly, you should evaluate whether you need a travel card.
There are different travel cards for the different zones, as well as bus only and tube & bus cards. Once you have a regular commute see how much you spend on a daily basis, then check if getting a card would make it cheaper.
Personally, if I have a travel card I end up using public transport more, since I feel like I've already paid for it anyway and want to get my moneys worth.
Depending on the season sometimes I purposely don't get a card, even if it might be economically more convenient, to make myself walk or cycle more.
Sign up for loyalty cards
Whatever shop you find yourself going to regularly, make sure to sign up for a loyalty card! During my first week in London I signed up for every loyalty program possible; Boots, Tesco, Sainsbury's, Primark, I had them all!
Admittedly I never ended up using them much, but if you're more organised than me you can definitely use them to save a bit of money! As well as getting some cool loyalty gifts every now and then.
Don't bother getting a car
Despite Londoners moaning when they have to wait for a train for longer than 3 minutes, public transport in London is actually really efficient. Between the underground, over-ground and buses, you can easily get everywhere in London.
Driving in London on the other hand, is an actual nightmare. Finding a parking spot in Central London is basically impossible, and the traffic is horrendous.
It's cheaper, faster and better for the environment to avoid getting a car in London.
Join a sports club to meet new people
When you move to London as a student it's easier to make friends. Similarly if you're moving to London to start a graduate scheme these tend to have plenty of social events, to help you get to know your colleagues.
Moving to London as an adult without some sort of "organised fun" around you can make it harder to meet people. But just because there aren't hundreds of other people in the same place and position as you, doesn't mean it's impossible.
One of the best ways to make new friends in London is to join a sports club. Both as a student with sports societies, but also as an adult in a normal club, being in a sports club will allow you to get really close to your team members.
It's been five years since I graduated from UCL and I'm currently living with three of my old water polo team members. The bonds you form when training together, playing, cheering and crying (and drinking if you partake in Sports Night) won't be easy to break.
London isn't as expensive as everyone thinks
Don't get me wrong, London is definitely an expensive city when it comes to rent and living costs, but there are ways to live there without breaking the bank.
For example when it comes to food shopping there are various supermarkets that you can shop at, all with different price tags.
Lidl is usually the cheapest, with Tesco and Sainsbury's being in the mid-range, whilst Waitrose and Marks & Spencer are in the higher range.
The same goes for restaurants, yes you could spend loads for a meal out, but you can also have a good and affordable meal at many restaurants in London.
When it comes to activities there is also a huge choice of free things to do in London. For example all the museums of London have free entry.
While it's true that London can be expensive, it doesn't mean you will spend a fortune living here and enjoying the city. For example if you're a digital nomad there are also lots of free co-working spaces.
Funny things to know before moving to London
We've gone over all the important things about moving to London. Finding a flat, finding a job, making friends and all the practical information on day-to-day life in the city.
Now it's time for some funny tips. These are the small things I wish someone had told me before I moved to London.
The weird and annoying things that don't make it in the presentations at International Student Induction Week because nobody thinks they're important (guess what, they are!).
So let's just into some of the funnier or more annoying things about living in London that you might want to know about.
You can still do touristy things as a Londoner
I went up the London Eye for the first time after four years of living in London. When I told my colleagues they all laughed and said it was such a tourist thing to do.
And you know what? I couldn't care less! It's still one of the most wonderful viewpoints in London, even if you're a Londoner! Just because you live in London doesn't mean you can't do the bucket list activities tourists usually tick off.
You don't need to do everything in one day or any tight London itinerary like most tourists, you have the advantage of living here and spacing out touristy activities. Even if it takes you four years, make sure you ride the London Eye eventually!
You don't want to miss out on all London has to offer just because some things are considered touristy.
The Internet in London can be pretty awful
After eight years, I'm still baffled by this. How is it that in central London, one of the biggest and most important cities in Europe, I find myself without Internet connection?
Sometimes I find myself having to open the window and lean out trying to get an extra bar of connection (it doesn't really work).
Make sure to go for a good phone provider. Vodafone is pricey but usually has good connection everywhere, I have Three which is cheaper but I don't always have reception.
When it comes to WiFi make sure to get optic fibre if you can, nobody likes watching Netflix with a movie that isn't loading!
Be aware of phone snatchers
I found this one quite funny when they first told me about it, although I guess it's not really that funny (I have an odd sense of humour). There is no reception in the tube in London.
That means that when you walk out of the tube station you will probably want to take your phone out and see if anyone messaged you. However this is where phone snatchers operate the most, beware!
It has never happened to me, but I have seen it happen. As you walk out of the station, phone in hand and unaware of your surroundings as you check your notifications, a bike will approach you, snatch your phone from your and cycle off really quickly.
Good luck trying to run after a bike on foot.
That said, I have lived in London for 8 years and have never been a victim of petty crime. London isn't a dangerous city, it's just a matter of being aware of your surroundings.
Things are closer than they seem
Imagine this. You're sat on the Piccadilly Line, you see a group of people getting on at Piccadilly Circus and getting off at Covent Garden. How do you know they're tourists?
Besides the cameras and Starbucks take away coffee mugs, it's because the stations are so close to each other that the journey actually takes longer by tube than on foot. No Londoner would spend £2.40 on a journey like that.
I love the map below by TfL, which shows the walking distance between stations in Central London. Walking more isn't only good for you, but it will also allow you to see more of London's hidden gems and iconic landmarks!
There are many awesome walking routes around London. Don't forget to look up from Google Maps and admire the beauty of the city you're now living in!
Don't stand on the left of the escalator
For the love of everything that is good in this world, do not stand on the left of the escalator! On the right you stand, on the left you walk.
It's one of the most basic but also most important etiquette rules of the London tube. If you stand on the left of the escalator you will be trampled by busy Londoners rushing to work.
I've warned you, Londoners show no mercy, especially during rush hour (but it does make for funny tube memes when people don't follow this rule).
Have your contactless card or Oyster ready
The meme below pretty much summarises how Londoners feel about having to wait at the barriers for someone to tap in. Don't be that person, just have your contactless card ready.
tourist: [hesitates for 0.002 seconds at the tube barrier]

Londoner: look at this AMATEUR. Don't they KNOW to have their card PREPARED three hours in advance? REAL Londoners carry battering rams. Now MOVE, I am late for my stage combat class

— ruby 🐊 (@roobeekeane) February 5, 2020
Sun's out = everyone strips at the park
There's a reason there are so many jokes and stereotypes about the rain in London. Unfortunately, the weather isn't the best. Which is why when there are hot and sunny days, all the Londoners flock to the parks in swimsuits and start basking in the sun.
The first time I spent summer in London I got invited to a picnic and general park hangout with some friends. I didn't expect everyone to be wearing swimsuits under their clothes and to start tanning in the park.
There aren't many days of sunshine in London, so be sure to enjoy them when you have them!
Make the most of it!
I think this goes without saying, but I wanted to repeat it anyway. Make the most of moving to London! You're now living in one of the most beautiful cities in the world, make the most of it!
Go out for bottomless brunch or for cupcakes at a cute Instagrammable cafe, go watch a West End show, go for afternoon tea, or go take photos of the street art in Shoreditch. Whatever it is you love about London, go do it!
Just because you live in London doesn't mean you can't go around the city taking photos at all the most Instagram-worthy spots or most beautiful streets of London.
After all, if you don't share some iconic photo with a great London Instagram caption, how else are you friends back home going to know you moved to London?
There's a beautiful London quote I love that says being a Londoner has nothing to do with where you're from or how long you've been in London. If you're moving to London, you're a Londoner. Now make the most of it!
There's no point living in London if you're just going to go to work and back. Get out and discover this magnificent city you now live in!
Final thoughts on moving to London
I hope you find this ultimate moving to London guide useful in planning your big move. I tried to include everything I could think of that you might need to know before moving to London.
If there's still something that isn't clear just let me know in the comments below. Or if you're moving to London and want to meet up let me know, I'm always looking for new friends to discover co-working cafes and rooftop bars with!
I know moving to a new city can be scary. Don't worry, London is ready to welcome you!
Enjoyed reading my guide on things to know before moving to London? Pin it!